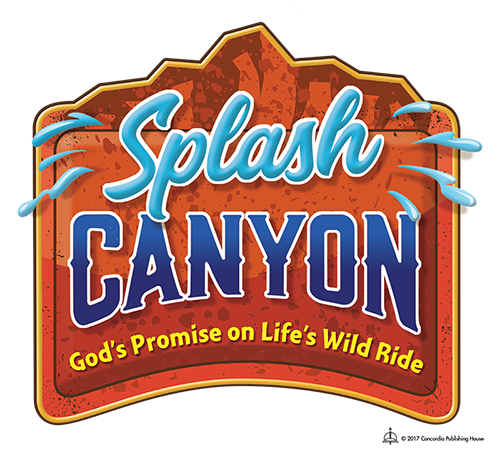 Vacation Bible School
 June 25 – June 29, 2018

9:00-11:30am
We are excited to be offering another VBS this year at Holy Cross and we hope to be blessed by many children to share God's word and enjoy some time together. During the week we will guide the children through Bible lessons, songs, prayer, crafts, skits with Eddy the Otter, games and enjoy snacks related to the theme of the week, Splash Canyon (published by Concordia Publishing House.)  There is no cost to attend.  At the end of the week, on Friday night (June 29th) at 5:30pm, we will be hosting a closing program and meal which is open to all the VBS children, their families and all members of the church to come see the children's crafts they created throughout the week and to enjoy a fun skit provided by each class.
Location: Holy Cross Lutheran Church, 2003 NE Englewood Road, Kansas City, MO 64118
Cost: Free!
Enrollment: Call the church office at 816-452-9113 or Enroll online at https://vbsmate.com/3135FFE6
Requirements: Child must be age 3-12
Instructions to Parents: Please check your child in at our welcome desk in the Narthex (enter through the red doors on the north side of the church.)  Your child will receive a name tag and will be introduced to their teacher.  Your child will join their class in the sanctuary for opening.  You will need to return by 11:30 am to pick up your child.  They will be waiting for you in the downstairs Fellowship Hall at that time.
VBS Offering: An offering will be taken each day of VBS. With your help, The Lutheran Church—Missouri Synod can help new churches around the world get the things they need to tell people about Jesus.
VBS Closing Program & Meal (Please RSVP): Friday, June 29th @ 5:30pm. You can RSVP through our Church Contact Form (include Subject Name: VBS Meal RSVP, name and total number of guests attending) or sign up at the registration desk when you check your child in each morning.
More Questions? Please contact the Church Office if you have any other questions.
Volunteers: Please prayerfully consider helping as a VBS volunteer. We are looking for many helpers.
Also check out other VBS's being held at our fellow Lutheran churches:
Christ Lutheran
King of Kings
**Our Early Childhood Center is currently enrolling for our Preschool and Pre-Kindergarten programs for children ages 3-5, which will begin in August.   Please contact our director, Christy Purl, if you would like more information on these programs or if you are interested in enrolling your child in our daycare.  You can also check out our Early Childhood Center page for more information. Christy will be helping out with VBS, so please feel free to catch her to ask any questions!**